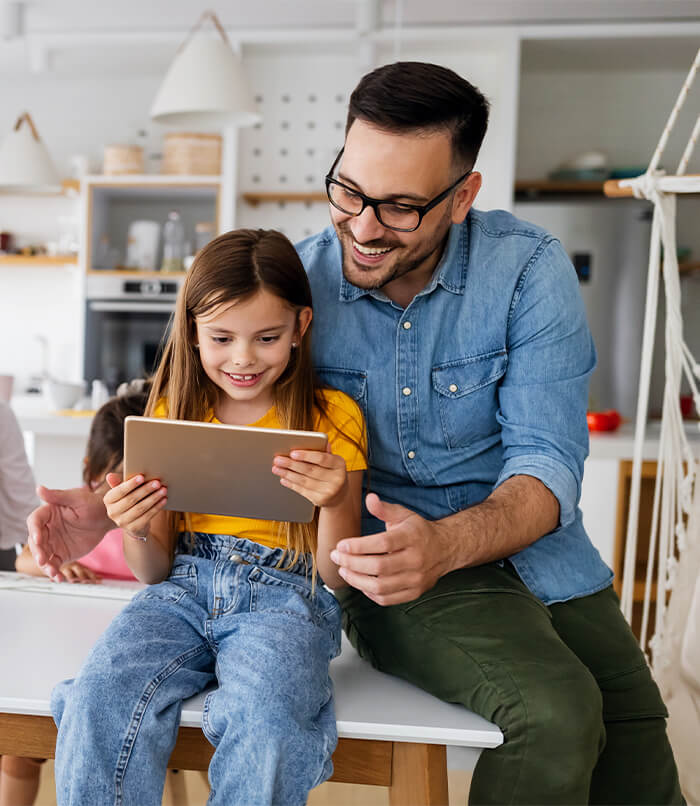 Virtual Visits are Like Housecalls…or Anywhere Calls!
Virtual Visits are a way to see your child's provider from the comfort and convenience of your own home — office, or really anywhere! — on your computer, tablet, or smart phone.
Every weekday from 9am-4pm, we have appointments for Virtual Visits for sick visits, mental health visits, and all kinds of re-check visits.
To be eligible for Virtual Visits, just register your child through the patient portal (so we can seamlessly bill your insurance for the visit).
Once you have done this, you can call the office and make your appointment the same way you would for an in-office face-to-face visit.
When your appointment time comes, your provider will text you with a link for your visit.
Just click the link, and your browser will launch with easy-to-follow prompts to connect to your Virtual Visit
Virtual Visit video streams, billing, and payments are all safe, secure, and encrypted.
To learn more about our Virtual Visits see our Virtual Visits FAQs page, or call our office. We're happy to help you!