Teri Grothaus , MS, APRN, CPNP-PC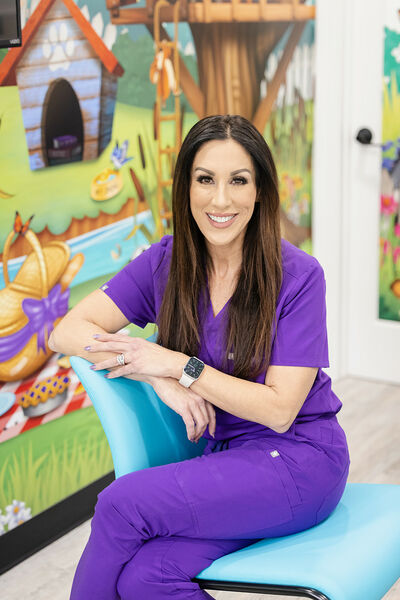 Certified Pediatric Nurse Practitioner
Teri grew up in northwest Ohio and graduated from Delphos Jefferson High School. She always knew she wanted to take care of children, and right out of nursing school she started in pediatrics. After many years of working in specialties such as pediatric home health, general pediatrics, pediatric intensive care, neonatal intensive care, and labor and delivery, Teri decided that becoming a pediatric nurse practitioner would allow her to have a bigger impact on the health and overall well-being of children.
Teri graduated from Wright State University in 2015, where she earned a Master of Science in Child and Adolescent Health with Pediatric Primary Care Nurse Practitioner focus. She is a member of the National Association of Pediatric Nurse Practitioners and the American Academy of Nurse Entrepreneurs.
Teri loves spending time with her family which includes her husband, Chris, who is a teacher and coach at Columbus Grove Schools, their 5 children and two grandsons. She is also passionate about her medical mission work in Guatemala with Refuge International, attending trips one to two times per year and providing telemedicine consults when needed.
One of Teri's favorite childhood memories was getting a record player for Christmas, and her dad giving her his old Beach Boy and Beatles records. She would sit in her room for hours, lifting the needle off the record and writing down song lyrics. Her very first concert was Kenny Rogers with special guest, Dolly Parton. To this day, she loves all types of music (except rap and bluegrass!) but is partial to the Country or Christian music genres.
Teri enjoys living an active lifestyle and staying healthy by working out 5-6 days per week, through a combination of strength training and cardio. She also loves cooking and is always trying new recipes she pins on Pinterest.