Medical Grade Ear Piercing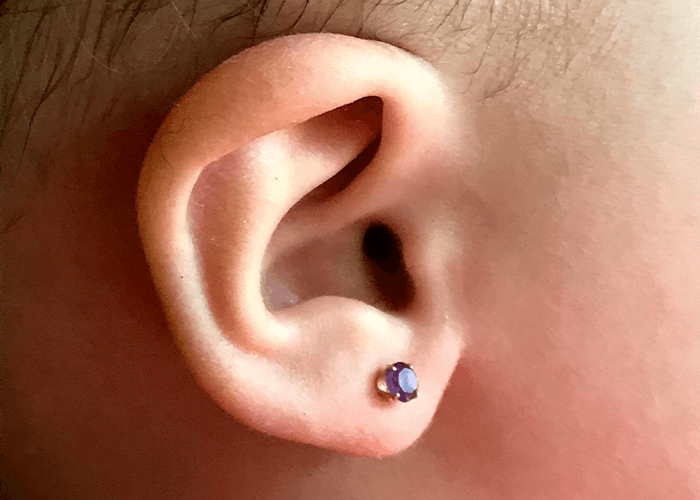 Ear piercing is available to anyone 2 months or older who have had at least their first set of immunizations!
The Blomdahl Medical Ear Piercing System is available only to healthcare providers
Only medical grade plastic or medical grade titanium piercing studs are used. No risk of nickel allergy
Please note that after 10 months children are more prone to picking at earrings which make them more susceptible to infection.
We will only pierce earlobes in infants and young children. She will pierce cartilage for individuals age 15 years and over. We cannot pierce two piercings right next to each other at the same visit in order to accurately place each piercing and allow for proper healing.
The cost is $90 for the piercing. This includes the procedure and piercing studs. If only piercing one ear, the price is $50.
Numbing cream is available for an additional $10.
Payment is due in full prior to the procedure. Hometown Pediatrics accepts Venmo, or cash for ear piercing. This service is NOT covered by insurance.
A consent form is required for anyone age 17 and under.